Giving Back to our Community During Uncertain Times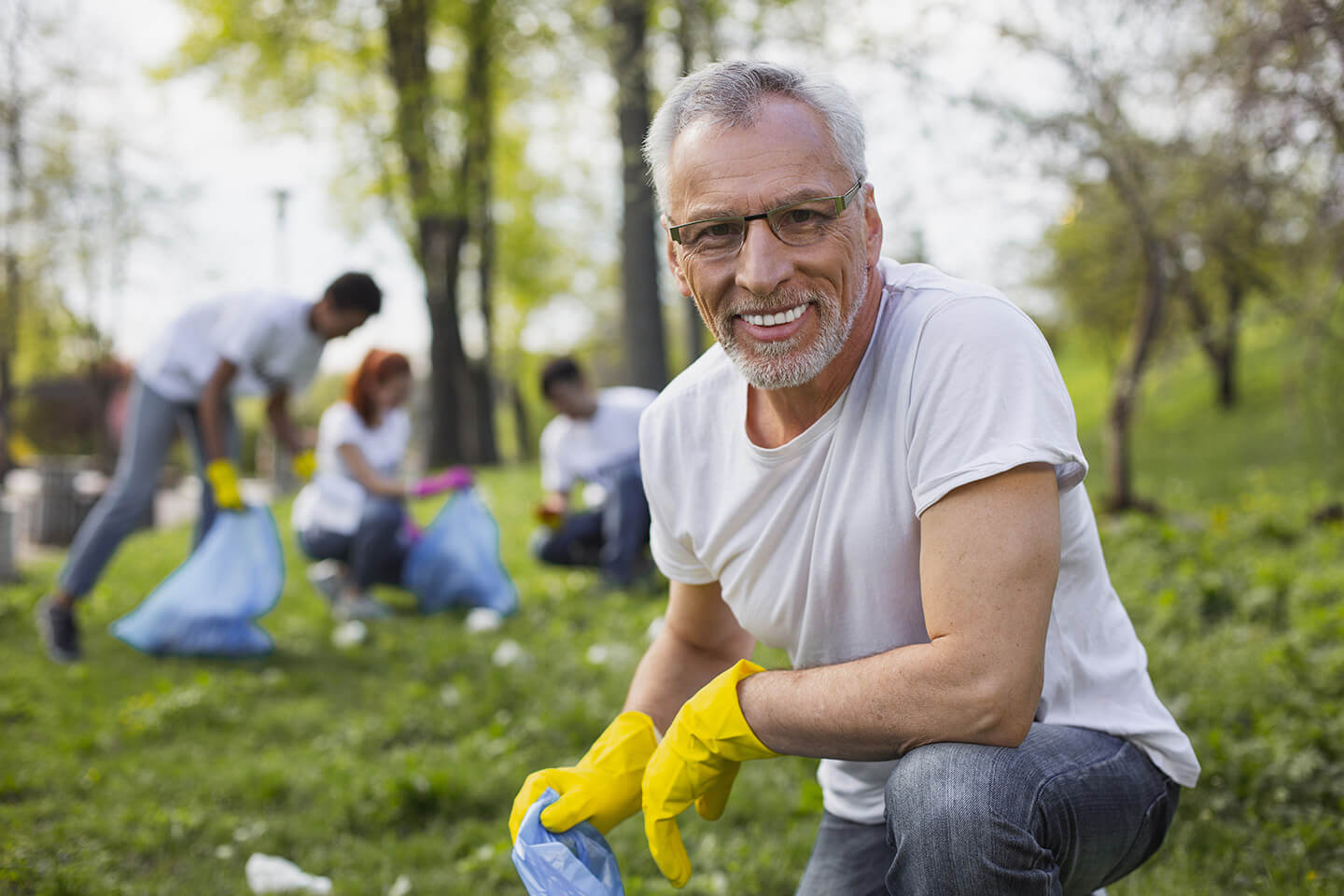 Giving back to the community can give you a sense of purpose and positivity. It can also help you connect with others and even grow your skills or learn new ones. If you are looking for ways to boost your mood, use extra free time productively, and set positive examples for friends, family, and children in your life, we have a few ideas to get you started.
Find A Cause To Support. You may already have a certain cause, organization, or charity that you feel passionately about, but aren't sure how to contribute, or you may have a variety of interests and don't know which to pick. In either case, if you are looking for a specific cause to volunteer or become involved with, there are many ways to get connected.
If you already know what cause you want to support, check their website for volunteer opportunities or call them. If you don't know of local volunteer opportunities, do a quick Google search for organizations near you or on a national scale. Pick an organization that aligns with your values, interests, and charitable goals and reach out. Don't be afraid to do a little research or ask questions to make sure you find the cause ideal for you. Once you find an organization that suits you, contact them to find out where they need help and how you can get involved.
Donate Your Time or Skills. You may also have a particular skill or trade that can serve your community or those around you, without committing to full volunteer status with an organization. If you are looking for ways to contribute, but want to do so on your own time, below are a few ideas to get you started:
If you are a sewer, knitter, or crocheter, you can use your skills to create needed items for local hospitals, hospices, nursing homes, foster homes or shelters. If you are handy, you may be able to offer to make needed repairs for an organization. Figure out what skill or craft you would like to contribute, and there will be a cause out there that needs it. Check with the organization you want to take your items to for any special requirements or needs.

Find virtual ways to donate your time by asking if there are organizations that need people to connect with others for social and emotional support. This can mean spending time with the elderly or at-risk kids on the phone or through video chat. Using your time to spend with someone else will help both of you by providing connection and positivity.

You can also find ways to use your own network or networking skills to help fundraise or raise awareness about any given cause. If you are especially good with social media, you may be able to help spread the word for monetary or other donations, or simply get the word out about your chosen organization. Most of this work can be done without leaving your home.

Many food pantries and churches are looking for volunteers to help pick up, organize, and distribute food items. Check with organizations close to you to see what their needs may be to help serve hungry families. You may choose to volunteer once, or regularly, but whatever your commitment, your time will be appreciated.
Donate Your Items or Food. Another great way to contribute while cleaning out your clutter is to donate items or food. Go through your closet, pantry, and garage for clothing, items, or non-perishable food items in the good condition that you no longer need or want. Decluttering will help your own space feel better, and your items will go to those who need them most. Make sure to check for drop-off and sanitization requirements before taking any items to your organization of choice.

Charitable Giving. If you are able, financial giving is another important way to get involved. The money will always be helpful to charitable organizations, however, be sure any donations go towards the cause, and not just back to the organization. Once you have selected an organization that fits your interests, you can do some research to understand how any monetary donations are used to make sure your money goes where you want it to go. Your contributions can be regular or a one-time donation. In either case, the monetary donation will be appreciated.
Social Involvement. Finally, don't underestimate the importance of social involvement. This means actively (and visibly) supporting causes that are important to you. This may be in the form of social media posts, guest articles, or helping a call center.
Think about how you want to get involved, how much time you want to volunteer weekly or monthly, and then find an opportunity that matches your time and energy commitment. You might need to try a couple volunteer opportunities before you find the right match.
For more information, go to https://ourgrovecu.balancepro.org/.

We're Heritage Grove Federal Credit Union. We're here to help you stand tall, to offer great solutions and sound financial advice. We want to help you achieve your financial goals, and we look forward to serving you. Call us at 503-588-0211 or 1-877-695-8321 with questions, any time!