To those who live in the Western United States, wildfires are nothing new. Our unique terrain is shaped by dramatic mountains and valleys hosting a diverse array of forests and wildlife. The combination of old and new forests formed by fire over millennia is valuable to many species that depend on them.
Wildfires are a natural part of a forest's environment and they create healthy conditions for many plants and animals. However, when forest fires become large and burn hot, much of what we love and use is lost in their paths. Miles of forests that have taken generations to grow can be lost overnight.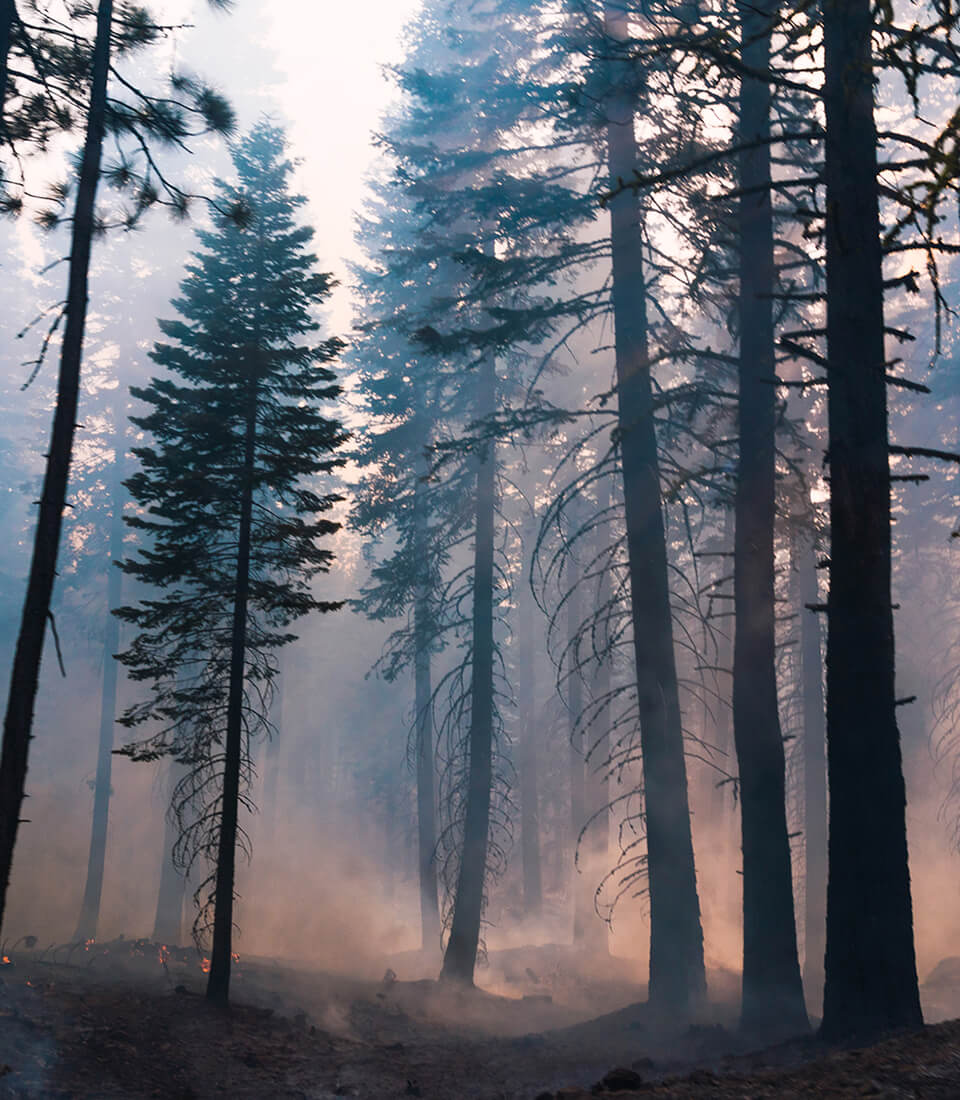 The 2020 Oregon wildfire season was one of the most destructive in over a century.
Across the state, fires burned more than 1.2 million³ acres of land and destroyed thousands of homes and businesses. More than 2,000 individual fires or fire complexes left a mark on Oregon like no other³. Within the affected areas was the 47,000+ acre Santiam State Forest, which saw extensive damage from the Beachie Creek Fire. The Santiam State Forest just happens to be our backdoor neighbor.
View a Santiam fire map
0
total Oregon fires in 2020
0
total Oregon acres burned in 2020