We're here and on the go.
Whether you're out on the town or enjoying the home life, you can always access your Heritage Grove accounts online and with our mobile app. Download and set up your access today if you haven't yet!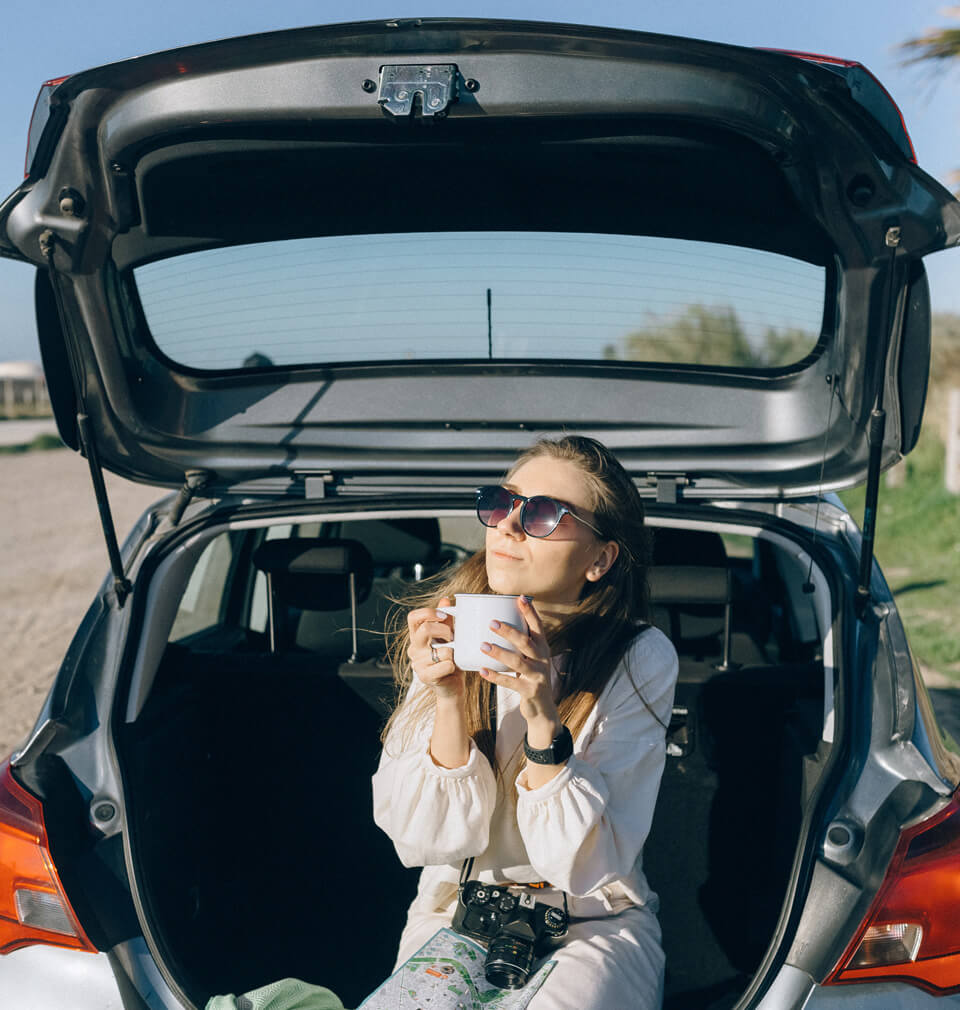 Cool days. Cooler auto loan refinancing options.
For the month of October, receive 1% cash back (up to $500⁴) based on your new loan amount when you refinance a third-party loan with Heritage Grove. With terms of to 84 months, this is a deal you can "Fall" in love with.
Drive away with us
Our Mission:
Standing tall to deliver valuable and innovative financial solutions to our community, one member at a time.
What's better than zero?
Move your other balances to Heritage Grove and pay no balance transfer fee. That will save you three to five percent of the balance transfer dollar amount. You'll receive a balance transfer interest rate starting as low as 2.99% introductory APR³ for up to 12 billing cycles, then the APR will be 9.90% to 18.00% (variable) based on your credit history.
Get balanced. Save money.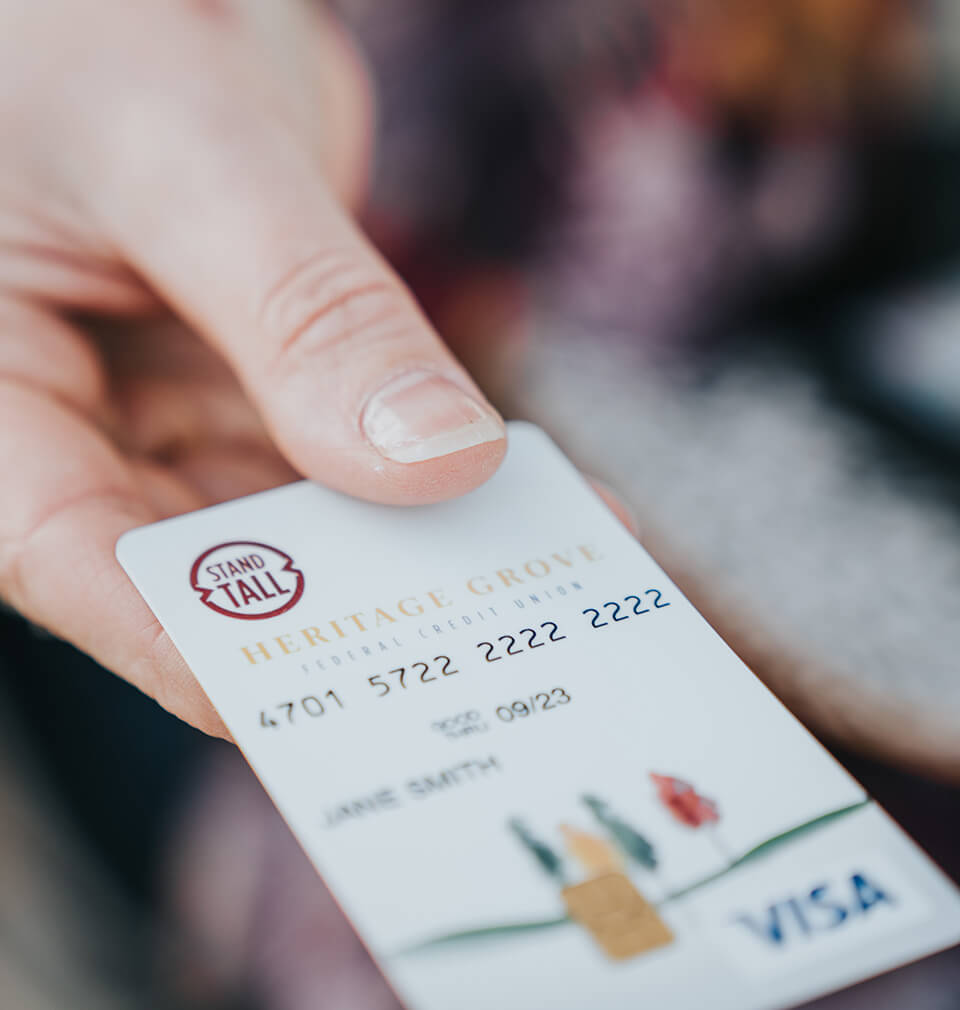 The latest from Heritage Grove
¹
APR=Annual Percentage Rate. See Rates for full details.
²
FOR VARIABLE RATE LOANS EXCEPT SHARE SECURED: The Annual Percentage Rate (APR) for existing balances and new balances will be determined by adding the amount shown above in the "% Above Index" column to the Index. The Index is the U.S. Prime Rate as published in the Wall Street Journal. The rates are subject to change monthly to reflect any change in the index. Any increase in the APR will take the form of more payments of the same amount.
³
Balance transfers from other Heritage Grove credit cards and loans are not eligible for this promotion. Offer subject to credit approval. Balance transfers are treated as cash advances. Interest accrual applies. Offer subject to change without notice.
⁴
Existing Heritage Grove auto loans are not eligible for this promotion. If the loan pays off within the first twelve (12) months, the rebate will be added to the loan payoff amount. Loan based on approved credit. Auto rates range from 2.99% to 18.00% APR. The Annual Percentage Rate (APR) you receive is based on your credit rating and loan term. You will be provided the rate for which you qualify when your loan is approved. Offer subject to change without notice. Application deadline is October 31, 2021.